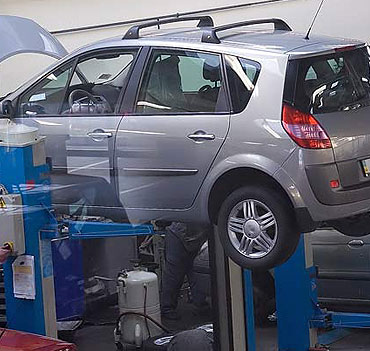 Welcome to
Semco Cars & Equipments Centre
M/s SEMCO Cars & Equipments Centre is a full service automotive solutions company which is well reputed for providing reliable service and sound advice for all its customers various auto repairs and service needs.
Semco Cars, is an A-class garage specializing in automotive accident repair, i.e. denting and painting works for all kinds of medium and light vehicles. In addition to this, we also have a polishing division, and undertake quick repair work as well as maintenance check-ups and mechanical work among others.
know more about us
In Addition to our commitment towards excellence our advantages are:
We are specialized in automotive repair and maintenance with our excellent Services in,
DENTING
Accident repair
Stone Chip Removal
Key Scratch Removal
Body modifications
Body Kits / Accessories installation.
Chassis Repair
Reconstructing Broken Fibre Body Parts
Tune-Ups And Breaks
PAINTING
Glossy Paint Finish (Metallic,Solid Colours).
Matte Paint Finish (Auto Base,2K Paints).
Under-body Rust Proofing.
Wheel rim painting and touch-up.
Motorcycle painting.
Full body paint jobs.
Custom Paint Jobs.
POLISHING
T-cut polish & wax jobs.
Complete Car Waxing (Paint Gloss).
Stickering.
Complete Polish (Minor Scratch Removal).
Headlight Polish/ Buffing/ Restoration.
Tint/ Sticker Removal.
Tar Removal / Cement Removal from body
MECHANICAL
Oil & Filter Change.
Brake pad change.
AC Repair/ AC Gas Filling.
Under Body Mechanical Works.
Engine Replacement/ Overhaul.
Gearbox Replacement.
Radiator Repair.
Engine Flushing.
Injector Cleaning.
Very good body works nice and neat..good facility with nice people reasonable price..Recommended!!!
- Marjer S. Paule
awesome work quality.. u will never regret working with these guys
- Anil Mathew John